Find the latest Windows news of Microsoft is bringing more ads to Windows 11 . Available via Thirty5Tech News Section which was published and made available by Windows Latest. . All news located here are for information and educational purpose and to let you know the consumer whats going on around the tech industry. All information news technology is brought to you by Thirty5Tech a New York City computer repair service provider which gets it's news from third party party news source.. If you like the news below, Feel free to visit the source of the link for more information or to continue reading Microsoft is bringing more ads to Windows 11 from their main source.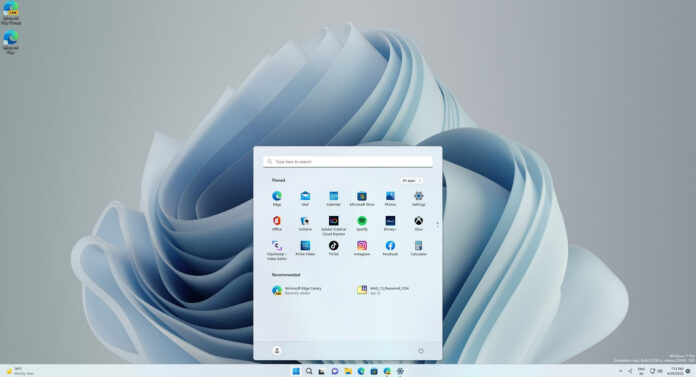 Windows 11 could get more advertisements and popups, according to new features spotted in the preview builds. While the new ads that we're seeing are currently in testing for the operation system, it's likely that the ads will eventually start appearing on the production builds.
In the latest preview builds, Microsoft is testing a number of minor changes and major changes, including advertisements and popups on the taskbar itself. As you can see in the below screenshot, Microsoft is experimenting with Microsoft account and OneDrive alerts within the Start menu, a new idea that could very likely annoy the Windows community.
The ads are visible in the session flyout (the menu that lets you access options like Lock or Sign out) in the Start Menu. You'll see OneDrive and Microsoft account recommendations including alerts like "Back up your files", "Sign up for a Microsoft account", and "Complete your profile" when you click on the profile icon.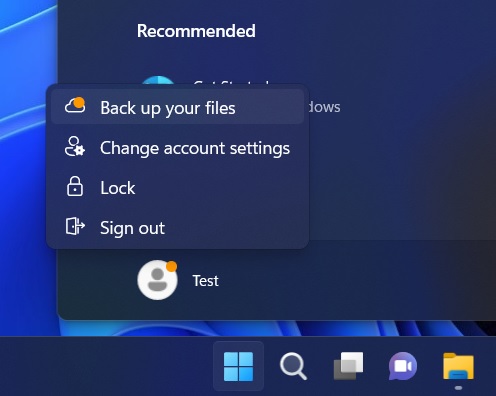 Microsoft officials justified these new OneDrive ads within the Start menu as 'helpful' badges for novice computing users, but these are clearly advertisements. What's more annoying is that the ad is listed alongside important buttons like a sign-out option, and change account setting and they cannot be disabled.
In a statement, Microsoft confirmed that it's testing a number of changes for the Start menu, including a change where users could see "badging on their user profile notifying them that certain actions need to be taken".
Of course, beginners could find these ads helpful in various contexts. Microsoft believes this could be helpful for novice users, as we've already seen in the past. For example, the Windows Tips app was updated last year with similar popups, as part of the company's efforts to help beginners.
On the other hand, tech-savvy users won't find these obvious OneDrive promos helpful and they would want all the extra tips which are floating in the operating system. The problem is that Windows 11 doesn't come with any option to disable all advertisements in the operating system.
Microsoft is still testing this with a select group of users, so it could (and likely will) change based on the feedback and criticism from the community.
Visit here to continue reading or for main source of information. Source link