Find the latest Windows news of Windows 11 is gaining some decent momentum in desktop market share . Available via Thirty5Tech News Section which was published and made available by Windows Latest. . All news located here are for information and educational purpose and to let you know the consumer whats going on around the tech industry. All information news technology is brought to you by Thirty5Tech a New York City computer repair service provider which gets it's news from third party party news source.. If you like the news below, Feel free to visit the source of the link for more information or to continue reading Windows 11 is gaining some decent momentum in desktop market share from their main source.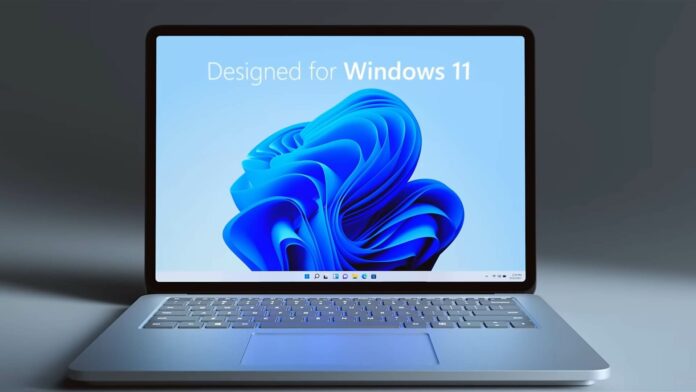 Windows 11 isn't growing as fast as Windows 10, according to several reports. In fact, some reports even incorrectly claimed that Windows 11 is less popular than Windows XP, which is absolutely false. In the desktop gaming market, Windows 11 is making steady gains, according to Steam.
Steam, which is one of the largest gaming platforms for Windows, has published the Steam Hardware and Software Survey for May 2021. The Steam data is a tally of Steam users' rigs and it shows an increase in the use of Windows 11, Windows 10 and AMD CPUs, with Intel CPUs recording another drop.
Steam hardware report for May 2022 claims that Windows 11 is now used in 19.59% of the gaming rigs evaluated in the logs, which is up by almost 0.60% as compared to the previous month's numbers. While Windows 11 is gaining decent momentum in market share, remember that Steam's report only considers gaming machines.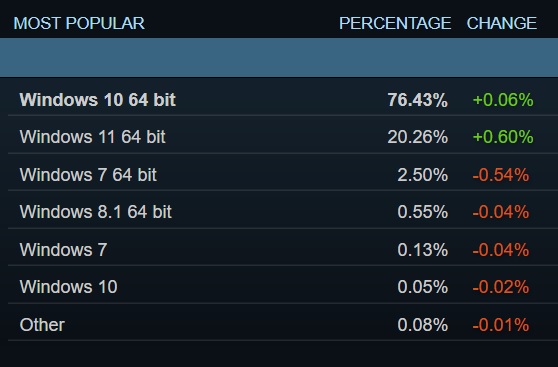 Windows 10 is at the top of the market usage share with a 73.89% market share (increased by 0.06% as more users upgraded from Windows 7). At the same time, the growth could be due to Steam Deck (handheld gaming computer).
It is also important to note that Windows 11 is entirely optional and it is not being forced, so the slow adoption flagged by some platforms shouldn't be a surprise. Likewise, Windows 11 isn't officially supported on older hardware and many users are avoiding the OS due to its limitations.
The market share of Windows 11 is expected to increase in the coming months as Microsoft is preparing version 22H2 for public rollout.
Intel has slipped slightly as AMD adds more users
Intel has slipped again as AMD added more users in May, at least going by the latest stats from Steam.
While the survey is good news for Microsoft, it could be somewhat disappointing for Intel on the processor front.

In May 2022 stats, Intel has witnessed yet another drop in its processor market share among Steam gamers. Intel remains at the top with 67.19% of the market share (dropped by 1.23%). On the other hand, AMD added more machines and is at 32.80% (up by 1.24%).
Visit here to continue reading or for main source of information. Source link